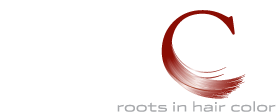 Services
A cornerstone of Teluca's philosophy, our personalized service fosters a relationship-based approach to working with customers. This allows them to become educated on the chemistry of hair dyes and the science of hair color formulation, ultimately enabling them to evolve as creative, self-sufficient formulators.
Staple Services
A highly responsive team – Our internal team and distributors are there to support your efforts with excellent customer service when you're ready.
Our global reach – With operations in the United States and China supported by a global distributor network, Teluca is able to service markets worldwide.
Off-hour support – Customers can reach our experts after regular business hours and on weekends when the needs arise. Teluca executives are always within reach and have resources to support our customers' projects. This open-door approach is the foundation
on which our business is built.
×
Technical Services
Customers turn to us for our deep understanding of the art and science of hair color.
Expert formulation support – Teluca experts can help solve the most difficult challenges.
Precise color matching – Our formulators can color match against any benchmark and/or guide you in the right direction based on your needs.
Regulatory support – Teluca can help you navigate the complex world of global regulations.
Hands-on training – Chemists and formulators from around the world have participated in our off- and on-site color theory and practical lab-based trainings. Each training agenda is tailored to the level of expertise of the attendees and those who have completed the coursework are armed with significantly more knowledge/answers to pass on to their respective companies.
×